Places to visit in September
Traveling in September is an excellent choice to start the back-to-school season and work in a fresh way, where you won't suffer from tourist crowds and high prices for summer vacations.
From skiing on the world's highest sand dunes in Namibia to witnessing sea turtles laying their eggs on the shores of Costa Rica, you might wonder where to go for the best September travel destinations. Well, you've asked the right question, and the answer is coming in the content of this article.
We will provide you with a list of the best 11 travel destinations in September for enjoying the summer vibes in the best way and having the most enjoyable experiences.
So, pack your bags and travel with me to the best tourist destinations for the month of September.
List of Best 11 Places to visit in September
Sicily, Italy
Sicily is considered one of the most famous tourist destinations in Italy due to its moderate climate, making it easy to engage in various tourist activities such as swimming, biking, and exploring natural areas. This makes September the best time to visit Sicily and its beautiful islands.
In general, visiting the Italian region of Sicily in September is a remarkable opportunity to enjoy tourist activities, explore local culture and history, relax, and enjoy a peaceful natural atmosphere.
If you want to explore some of its wonderful historical sites, visit the city of Syracuse. If you prefer beautiful sandy beaches and witnessing marine life, Ortigia Island is the right choice for you in September, with affordable prices and rich events within Sicily.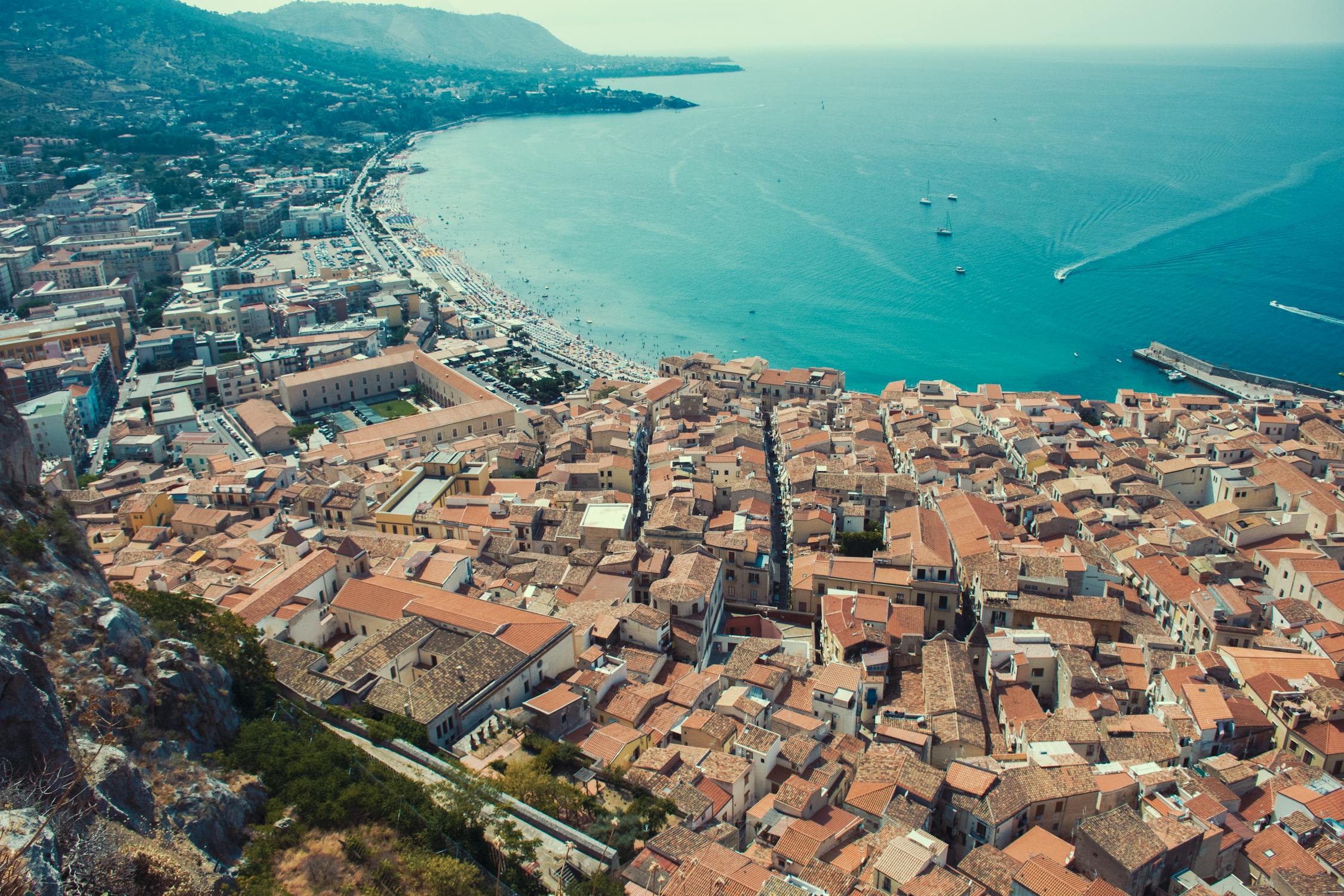 India
If you haven't visited India before, now is the time! September is one of the best months to enjoy the numerous tourist activities that India offers.
With a mild climate ranging from 20 to 30 degrees Celsius (68 to 86°F), you can get the best mix of its cultural, historical, and natural diversity at once.
Don't forget to visit Kerala to enjoy waterfalls, natural spots, and exciting safari trips. Also, indulge in tasting local cuisine in various restaurants and popular markets.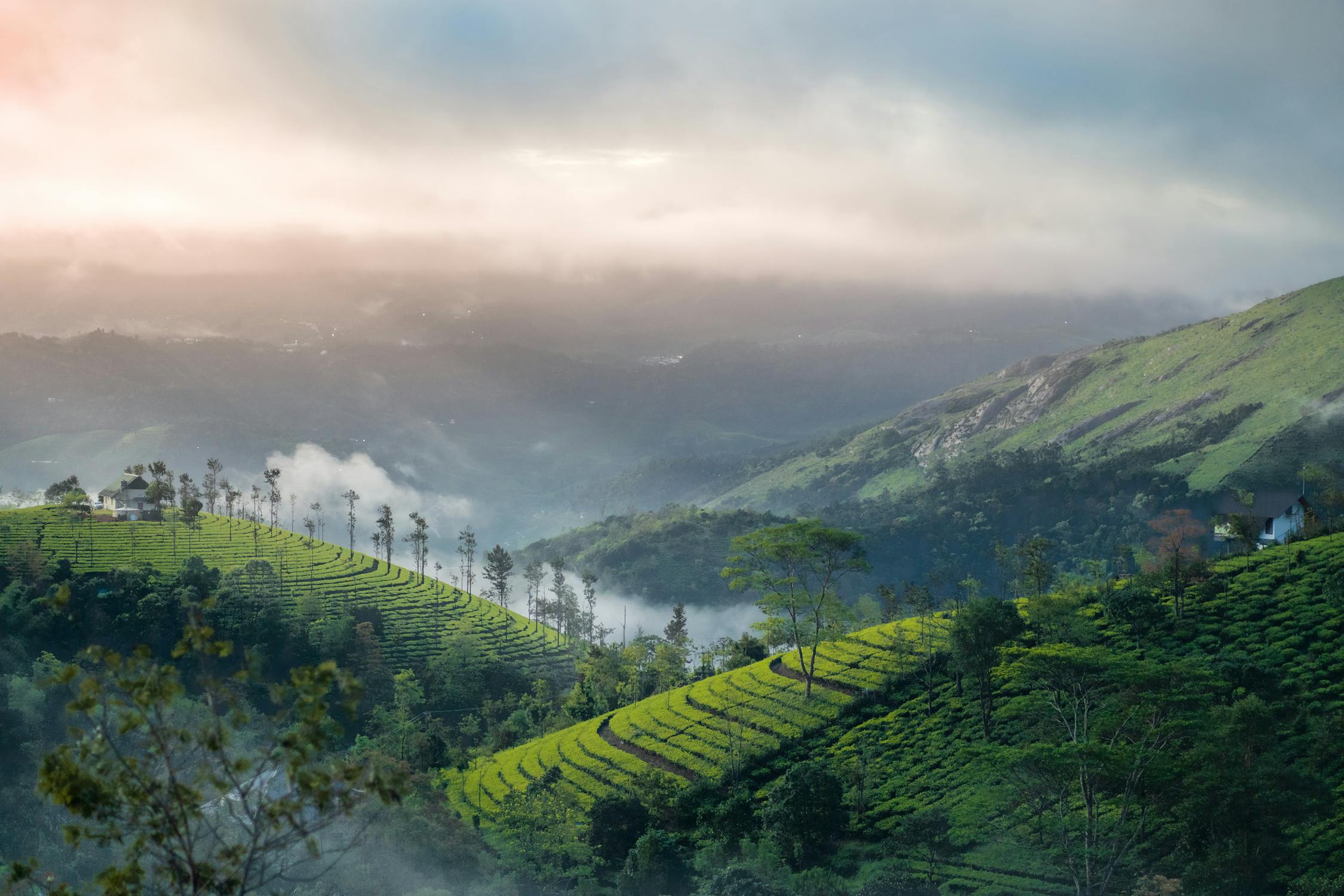 Las Vegas, USA
The United States offers many diverse tourist destinations, and the varying climates between its cities make it an excellent tourist destination throughout the year.
In September, Las Vegas is the suitable choice for traveling within the USA. Summer temperatures begin to drop, and the number of tourists decreases as autumn approaches.
Las Vegas is the right destination to visit in September, with average temperatures ranging from 35 to 25 degrees Celsius (95 to 77°F) and affordable prices. You can spend an exciting time attending shows, visiting numerous museums filled with artworks, sculptures, pottery, glassware, military equipment, classic cars, helicopters, small planes, and exploring cultural experiences and natural destinations nearby.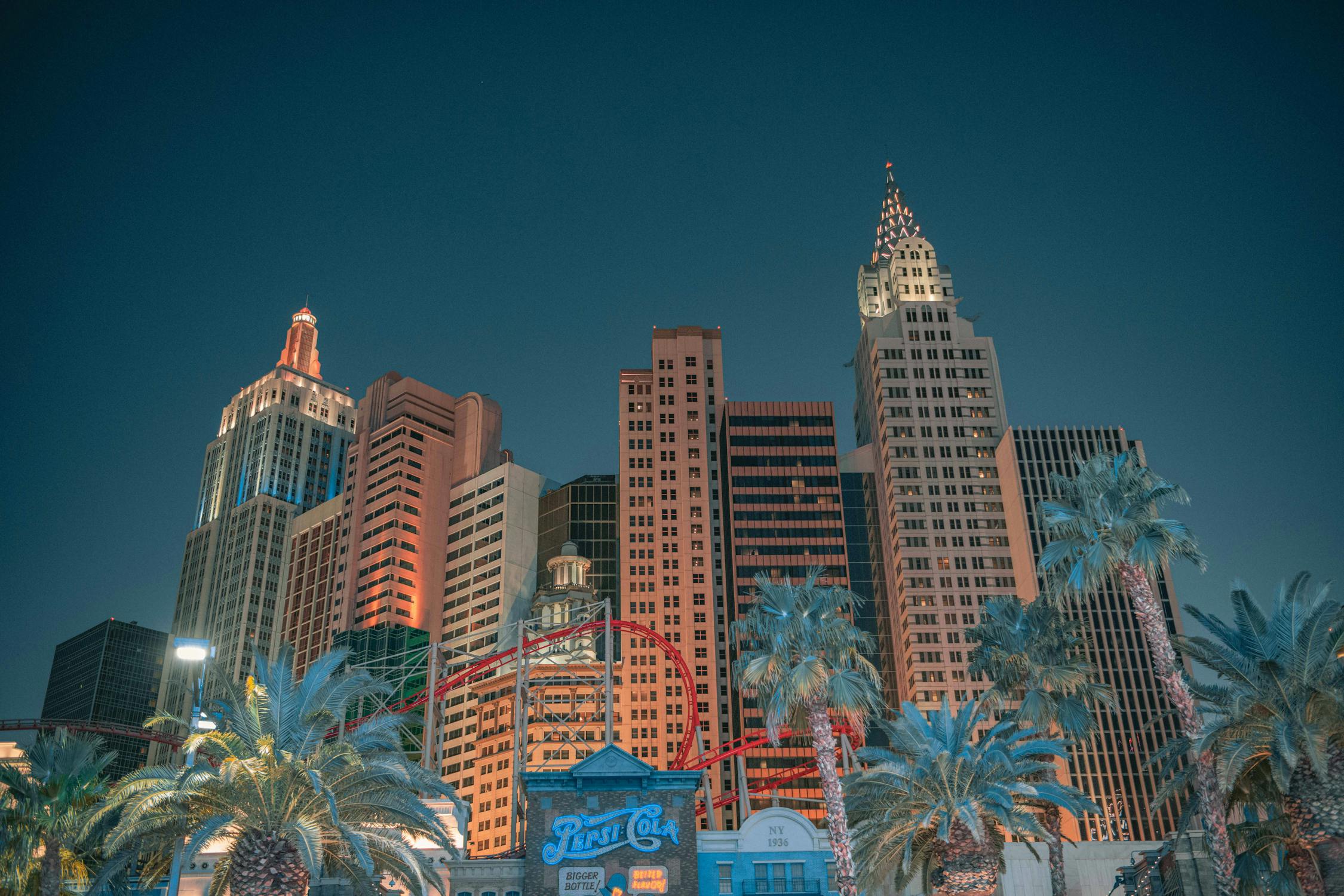 Poland
Poland is considered one of the best and affordable tourist destinations in Central Europe, with a rich cultural and historical heritage reflected in its colorful buildings. September is a great time to explore Poland.
With fantastic European weather and temperatures below 20 degrees Celsius (68°F), you have no excuse not to explore cities and engage in internal trips full of breathtaking natural beauty.
Start your journey in September by visiting the historic city of Krakow, one of the most beautiful cities in Poland, with plenty of parks and stunning landscapes. Don't forget to explore the rural Mazury region, known for having 2,000 lakes within a 10,000 square kilometer (3168 mi²) area, during your September trip to Poland.
Namibia
This African country is undoubtedly one of the most beautiful destinations to travel to in September, suitable for both males and females. Namibia is a safe tourist destination known for its deserts meeting the sea in the Skeleton Coast and desert trees that enhance its beauty.
In Namibia, temperatures in September range around 26 degrees Celsius (79°F), with low humidity making tourism and exploration comfortable.
One compelling reason to visit Namibia is its population of over 3,000 free-roaming cheetahs, which you can see on safari trips.
Namibia also boasts the world's highest sand dunes, like Sossusvlei, with heights reaching 200 meters (650 ft) above sea level. These mesmerizing tourist destinations are formed due to continuous winds over the years.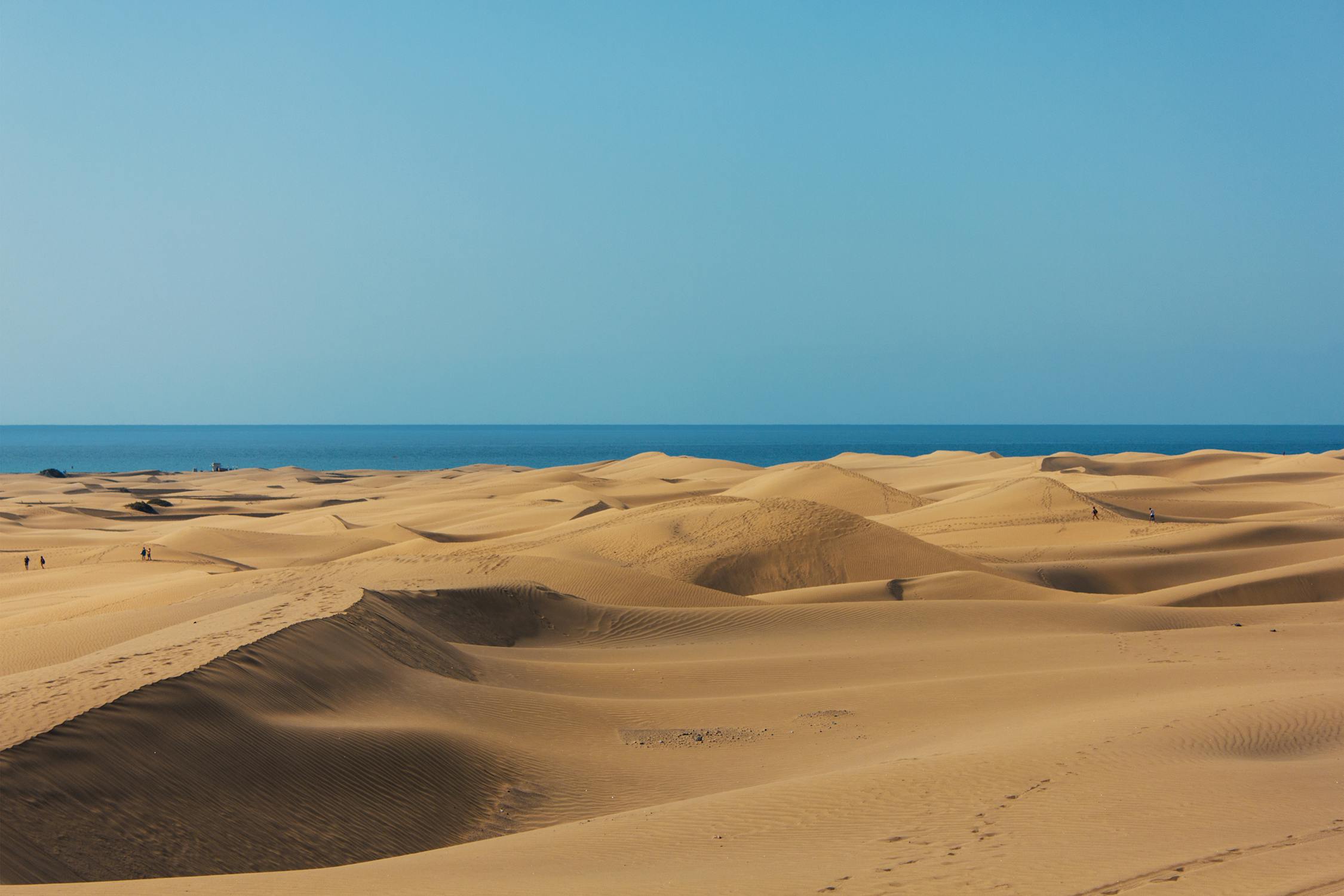 Vietnam
September is one of the best seasons to visit the most beautiful tourist destinations in Asia, Vietnam. It offers a unique cultural diversity that will captivate your interest, not to mention the fun activities and delicious dishes in a peculiar way.
You'll fall in love with the natural scenery of its deep forests, sprawling green rice fields, and enchanting beaches in the coastal city of Nha Trang, which offers six kilometers of golden sands and gentle waves in September, along with kayaking and yachting tours available during that period.
Don't forget about the capital of Vietnam, Hanoi, which is one of the cheapest tourist destinations in the world. You'll love wandering its streets dating back to the 14th century and tasting traditional cuisine in the heart of Hanoi city, all on a very small budget, especially in September.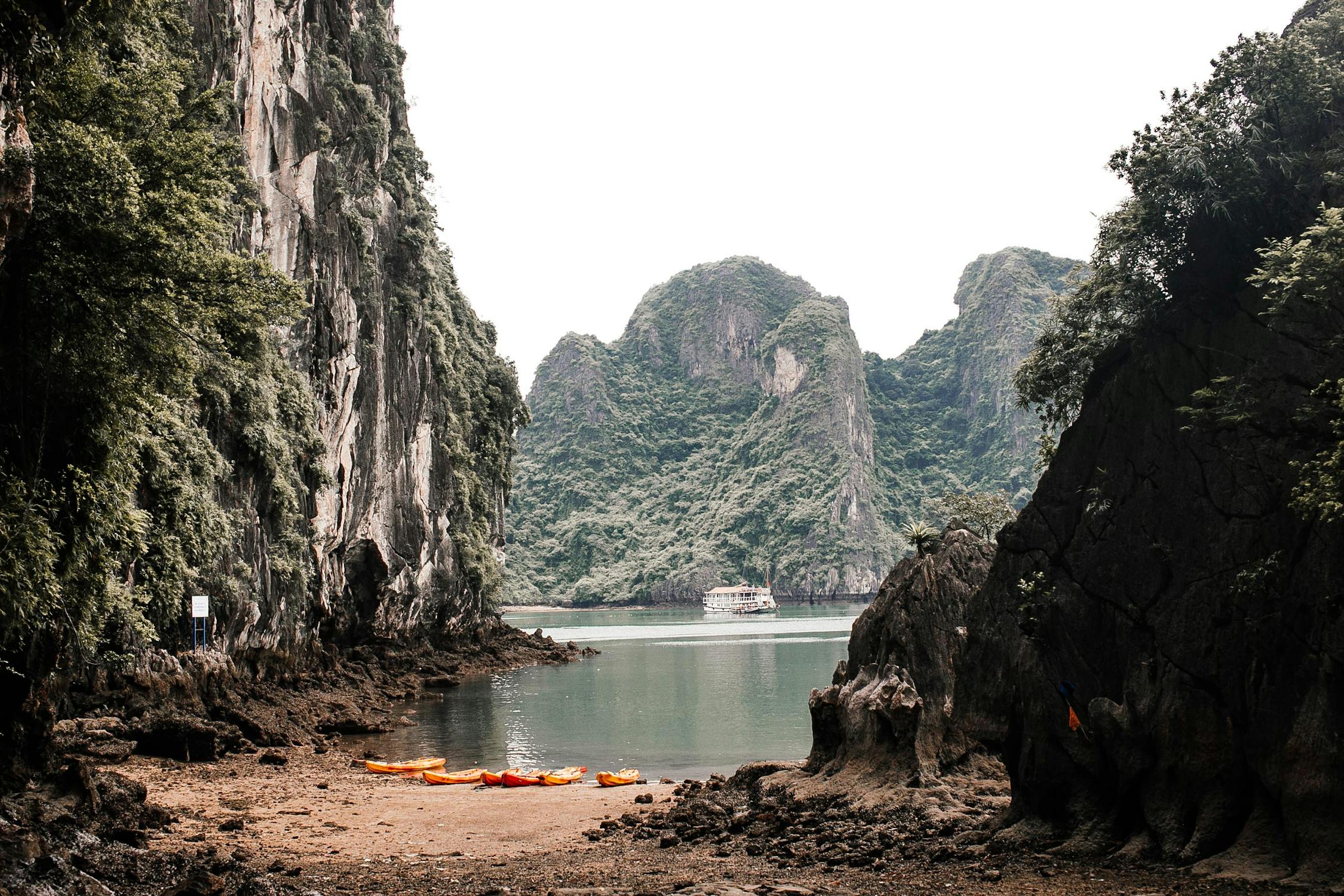 Vienna, Austria
Austria is considered one of the best countries and tourist destinations in September, where temperatures range between 14 and 21 degrees (57 and 70°F) in a warm climate suitable for enjoying the art offered by its museums and embarking on a culinary journey to savor Austrian cuisine at food festivals like the Wiener Wiesn Festival or the Coffee Festival from September 8th to 10th.
Don't forget to visit Vienna, its capital, and the iconic Schönbrunn Palace, which welcomes millions of tourists annually for an intriguing tour of European history.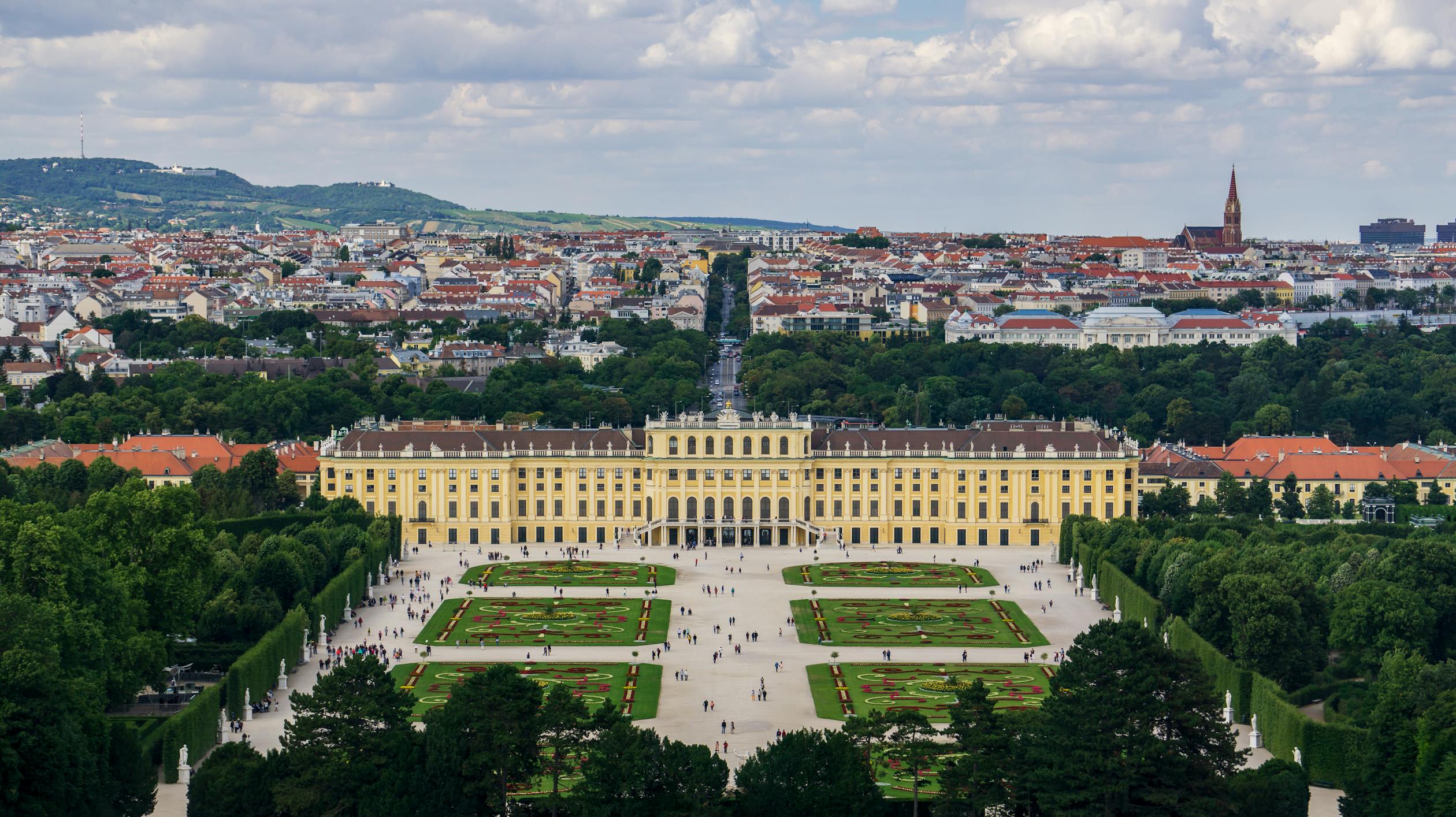 Costa Rica
Located in Central America, Costa Rica is one of the best countries to travel to in September. This republic is known for its enchanting nature, showcasing its biological diversity, rainforests, beaches, and mountains.
Costa Rica is surrounded by the Pacific Ocean and the Atlantic Ocean, allowing you to swim in both waters during your September visit.
Moreover, it boasts more than half a million species of wildlife, including a thousand species of colorful birds. Not to mention its over two hundred volcanic formations.
Visiting Costa Rica in September offers you the opportunity to witness sea turtles laying their eggs in Tortuguero National Park after their migration from the ocean, under the light of the full moon.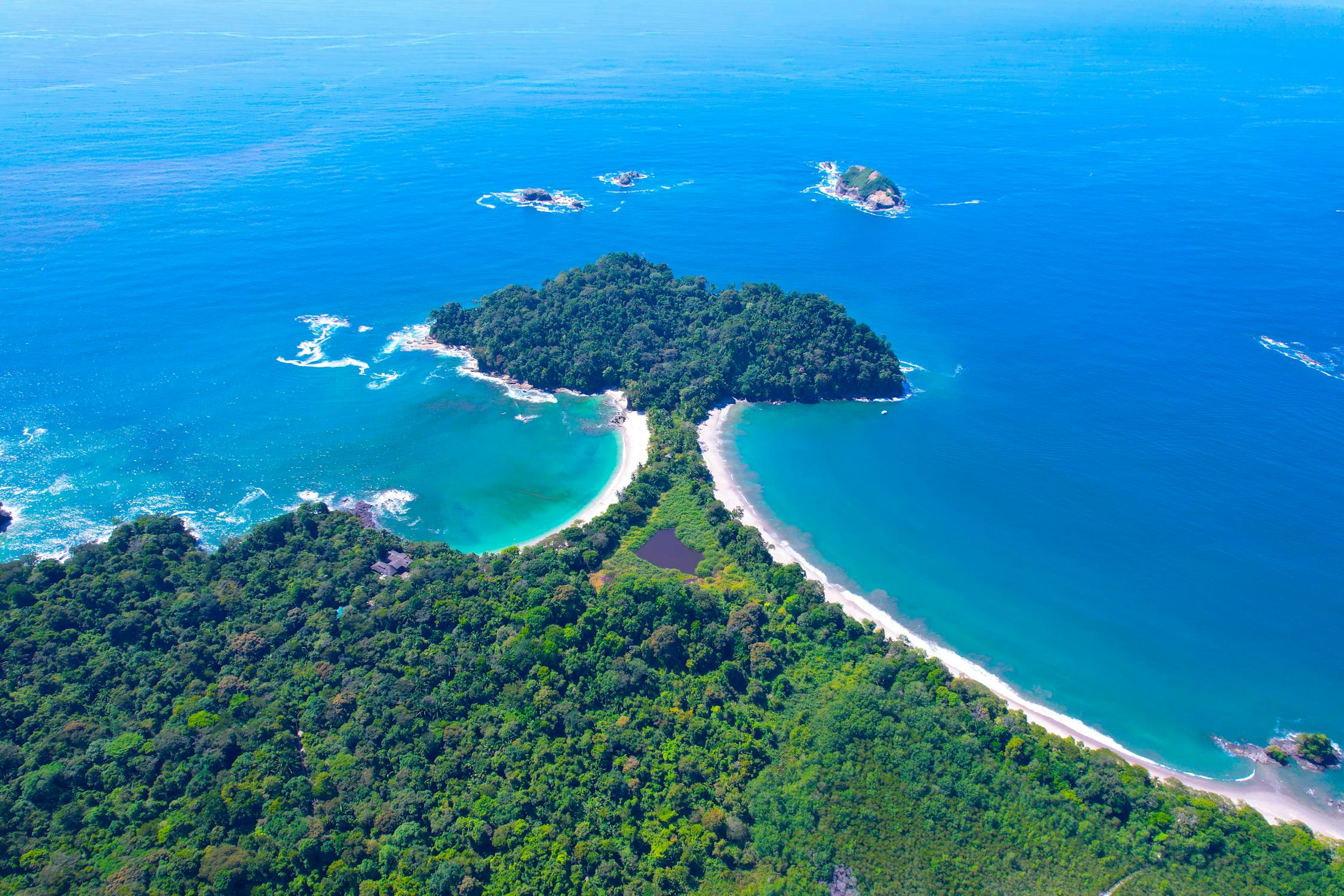 Switzerland
Switzerland's great diversity will not disappoint you when traveling in September. What sets it apart is its breathtaking natural beauty spread across its cities, unique culture, and Swiss countryside destinations worth visiting at any time of the year, especially in September when moderate temperatures and clear skies prevail.
The streets are bustling with activity, and everyone enjoys their time before the arrival of winter in Switzerland. From cultural experiences and exploring history in Zurich and the Bern region to visiting the beloved city of Interlaken, adored by travelers for its pristine lakes and breathtaking waterfalls.
Many scenic train tours are available, adding to your itinerary in Switzerland, with excellent villages for walking, cycling, and of course, relaxing in the best travel destinations in September, where temperatures range from 17 degrees (62°F) in Zurich to 7 degrees (45°F) Celsius in Zermatt and the Alps.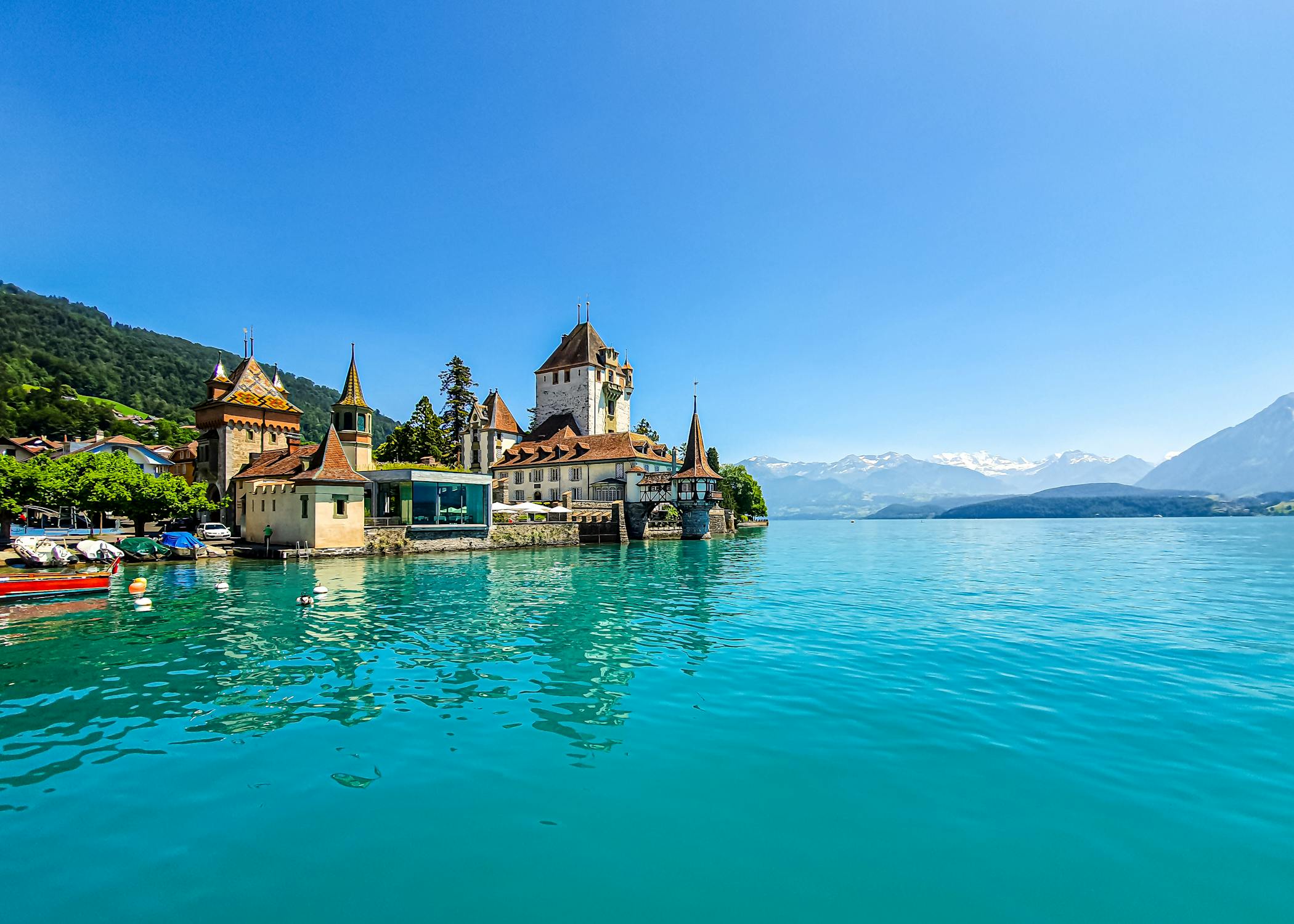 Tunis, Tunisia
Tunisia is located in North Africa, and the Tunisian capital, Tunis, is one of the most famous tourist destinations in the African continent, especially in September.
Tunis is known for its archaeological and historical sites that narrate a history dating back to Roman and Arab Islamic eras, such as the Carthage archaeological site overlooking the Mediterranean Sea and its proximity to the Sidi Bou Said area, with its blue and white streets reminiscent of Morocco's Chefchaouen and Greece's Santorini with restaurants and cafes serving Tunisian cuisine.
The temperature in Tunisia in September ranges from 20 to 30 degrees Celsius (68 to 86°F) , and some of the most popular Tunisian dishes include couscous, and brik, a pastry stuffed with vegetables and meat.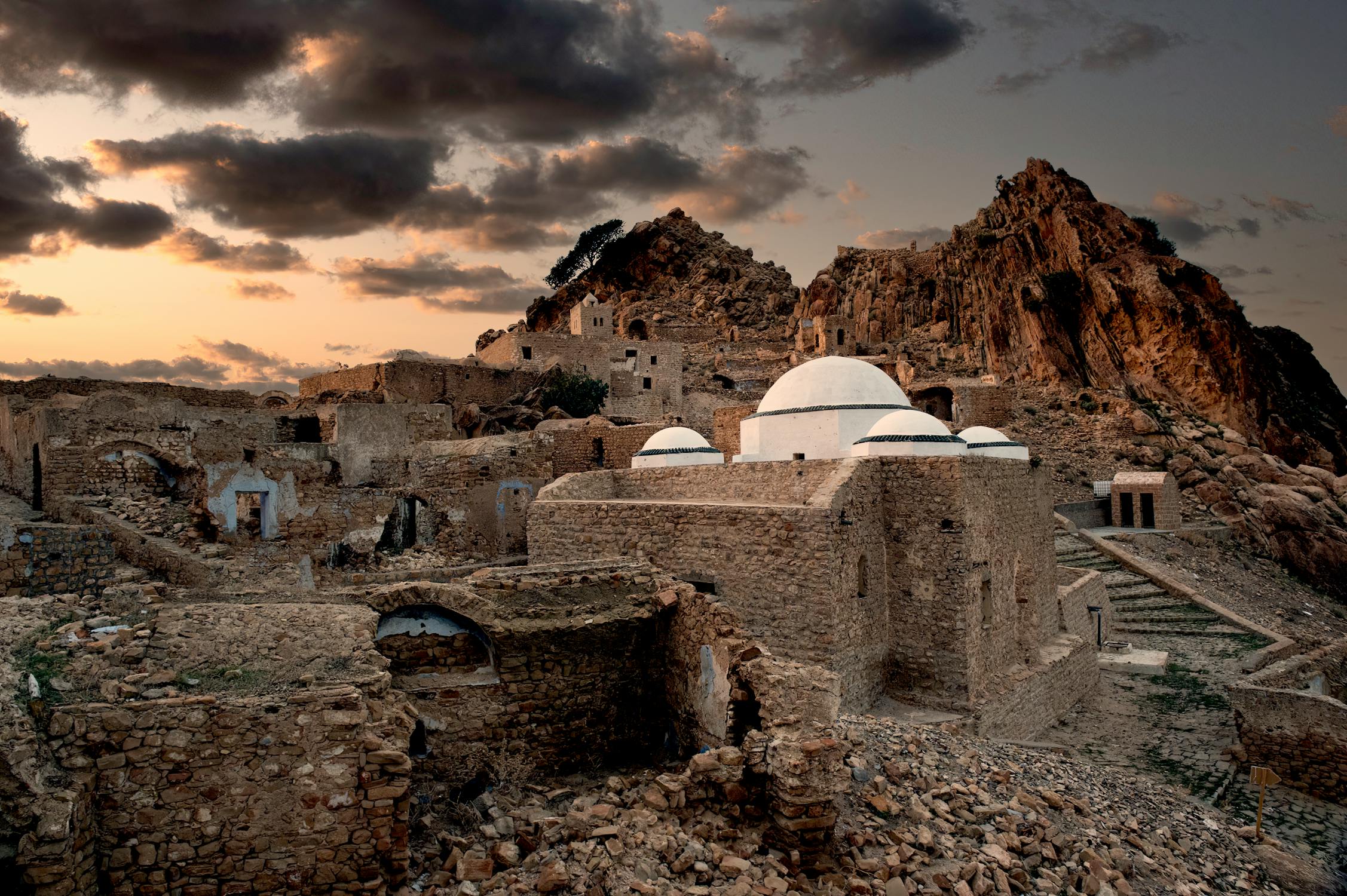 Croatia
Croatia is one of the best countries to travel to in September, thanks to its excellent climate, with an average of 22 degrees Celsius (71°F) during the day and cool evenings. There is no tourist congestion, allowing you to enjoy its sandy beaches and swimming areas, as well as its islands.
Don't forget the red-hued European architectural buildings that set it apart from other European countries and cities.
Additionally, Traveling to Croatia in September gives you the opportunity to engage in the most enjoyable tourist activities, such as visiting the island of Hvar, where you'll find the state's history and cultural heritage, the island of Vis and its Blue Cave, or the vividly green island of Mljet, home to numerous marine creatures and two saltwater lakes perfect for swimming.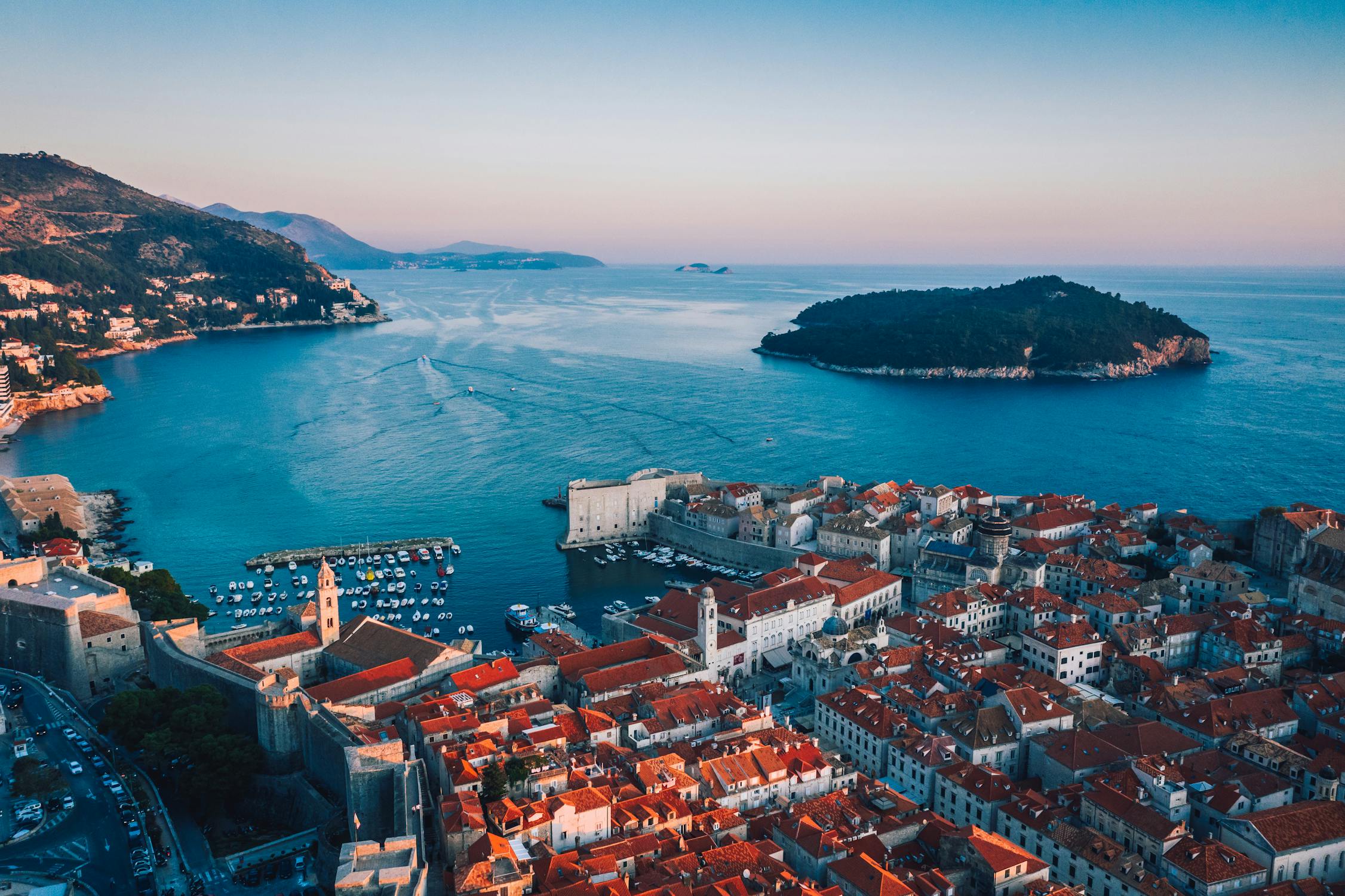 In conclusion, September travel destinations are characterized by fewer tourists in various parts of the world and pure natural beauty. In this article, we have covered the list of the top 11 travel destinations in September on different continents and with different natural landscapes to provide followers of the "TravelWithMe" blog with the perfect mix of the best travel destinations in September.
The "TravelWithMe" team wishes you an enjoyable vacation to conclude the summer season in the best tourist destinations in September.